Join us for our Spring Young Writers' Workshops.
Our Teacher Consultants are eager to work with young writers in grades 4-8 and 9-12.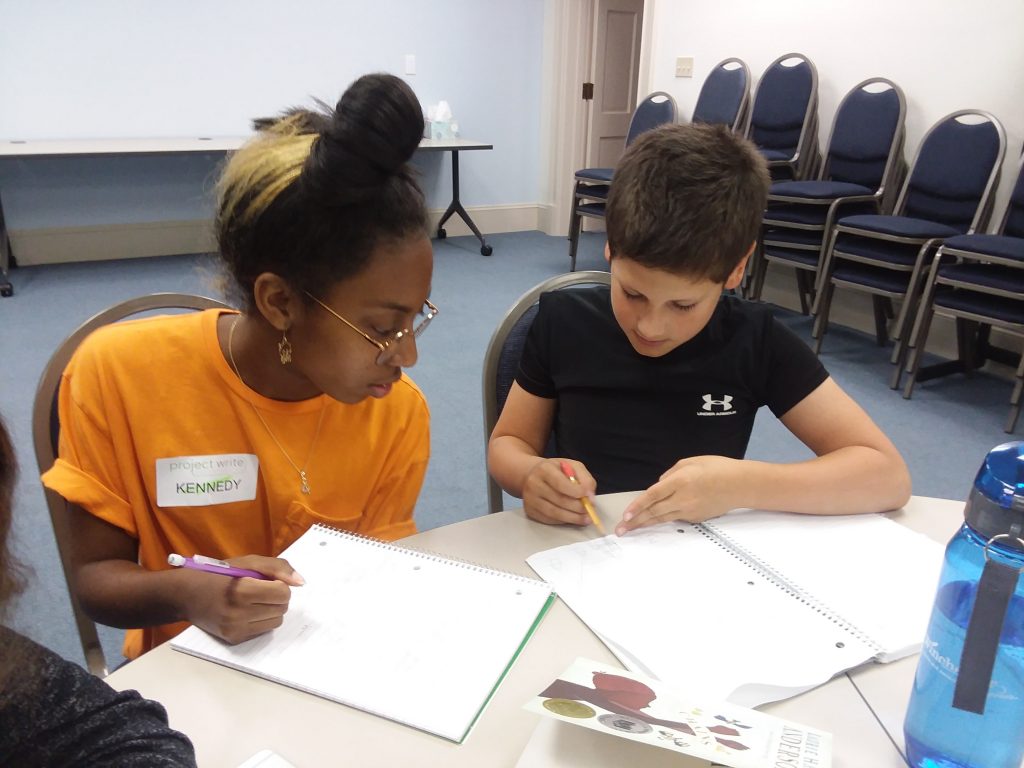 Students may select two genres for the morning sessions. Genre offerings vary by location, but include fantasy, humor, horror, journal writing, personal narrative, poetry, and science fiction. 
We are pleased to offer two new genres for the Shenandoah University Workshop!  Creative Non-Fiction to Poetry will offer writers the chance to channel their work based on real life experiences into poetry.  Girl Stories will encourage writers to investigate friendship, fashion, love, and other "girly" topics.
The afternoon includes a grade level Writing Workshop providing feedback and an opportunity to further develop a piece of writing. A large group share rounds out the day.
Any questions can be directed to our email at projectwriteinc@gmail.com
Two opportunities this spring for students in grades 6-8 and 9-12:
Saturdays, 10 a.m.-2 p.m.
March 16 at Shenandoah University, Winchester

April 27 at Fauquier High School, Warrenton
We ask all students to please bring a packed lunch and drink with them.  All students will receive a notebook and pen at registration. The early registration discount is $60. Early registration ends the Friday prior to each workshop. Late registration may be made through the day of the event for $75.
Future Workshops:
Young Writers' Workshop, Skyline Middle School, Front Royal (TBD)
Young Screenwriters' Conference, Shenandoah University, Winchester, October 12, 2019