Project Write, Inc., workshops are led by Teacher Consultants from the National Writing Project. Most are trained through the Shenandoah Valley Writing Project at Shenandoah University. They are currently practicing teachers in a variety of grades and subject areas who are also practicing writers. Our workshops, whether the genre sessions during Weekend Workshops or the more comprehensive lessons during the Summer Workshop, are proven to work with students of all ability levels, but especially students seeking a creative challenge.
Our Board members actively teach at our workshops in addition to these Teacher Consultants:
Melanie Catron: Weekend Workshops, Fauquier & Loudoun, Horror, Science Fiction, or Fantasy

A former corrections officer and dance instructor, Melanie Catron has taught 6th grade mathematics and has run multiple after school programs involving writing, acting, and community service at Skyline Middle School in Front Royal, Va., for three years. Prior to moving to middle school, Melanie completed student teaching in a variety of grade levels and taught 5th grade in Frederick County Public Schools. While in her 5th grade classroom, she worked on a kindness project which involved planning out acts of kindness, writing about these acts and how they enact them, and had students complete video reflection after they completed their project. She has been a certified Teacher Consultant for the National Writing Project for four years. She worked for the Summer Young Writers' Workshop and enjoyed working with the budding authors in our community. In her free time, she enjoys reading, dancing, playing with her dogs, painting, and working with animals at her local humane society. She earned her BSAS in Criminal Justice studies through Youngstown State University and completed her M.Ed. in Curriculum and Instruction from George Mason University.
Horror
In this workshop, we will work on how to identify what scares your readers by considering what scares us and each other; how to decide which type of horror story works best for our writing: horror and terror or violence and gore; and ways to build your setting as the setting of a horror story is a vital piece of the puzzle that can pull your readers in. We will also work on some methods to build and maintain suspense in your story.
Science Fiction
We will work on building the story and how to input the rules of the character's reality into the story to allow the reader to understand what is happening as a large part of science fiction is that it is a believable story that has been transplanted into a different setting, era, or world. It is not mystical and magical, but events that could happen so have to be realistic in some aspect. If you give too much information at once though, your reader can get lost and the story can become more about information and rules than building the scene and the characters. We will discuss the importance of researching parts of your story to remain true to the aspects that need to be real or accurate before intertwining them with the fiction aspects of your story.
Shea Finny: Weekend Workshop, Loudoun: Memoir & Poetry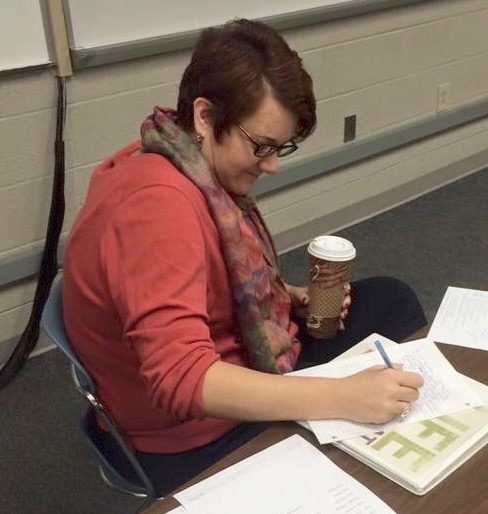 Shea Finny teaches English and directs the Viking Writing Center at Loudoun Valley High School in Purcellville, Va. Before teaching at Valley, she taught English at Millbrook High School in Winchester, Va. for thirteen years. She was awarded FCPS Teacher of the Year Award in 2013. Finny has been working with the Shenandoah Valley Writing Project since she became a consultant in 2005. She loves working with student writers of all ages and particularly enjoys working with Project Write because it offers her the opportunity to work with children who are passionate about refining their craft.
Poetry
Do you like to break all the rules? Poetry is the genre that allows you to do that. No rhyme or reason has to exist in order to write a poem that is either beautiful, humorous or heart-felt. If you enjoy playing with words and their meaning, come to my poetry workshop!
Memoir
We all have a story to tell and memoir is one of the genres that allows us to dive into our own lives to share our own voices. Memoir writing allows our readers to live through us and our experiences. Join me to learn more about the craft of memoir and to jump into to telling your story. 
Previous workshops by Shea:
Horror
Have you always loved scary stories and movies? In this workshop, you will explore how to write about creepy places, creepy characters, and how to build suspense for the readers of your next horror story.
ite" in – forgive my pun!
Moriah Grace: Weekend Workshops: Fauquier and Loudoun: Crime Fiction and Fantasy
A current 4th grade teacher, Moriah Rush taught 4th grade in Warren County, Virginia, for five years, and is now teaching 4th grade in Loudoun County, Virginia. She has enjoyed writing since she was a young child, and used reading and writing as a way to deal with the struggles she experienced growing up. She is a Google Certified Educator and a Teacher Consultant for the National Writing Project.
Becoming a Teacher Consultant sparked a passion for sharing writing with others and taught her new techniques for creating and teaching writing. While working with the Shenandoah Valley Writing Project, she observed students writing during a day of Project Write's Summer Workshop. She realized then that  a lot of students share her love and passion for writing and learning! She knew immediately that she wanted to be an instructor for Project Write!
Moriah lives with her two sons, Eli and Baylen, and her dog, Mollie. She graduated from Old Dominion University with a Master of Science in Education in 2013. She is a firm believer in perseverance, positivity, and following your dreams. She believes that being a teacher and helping children is her calling and she cannot imagine ever doing anything else.
Fantasy
To be announced
Crime Fiction
To be announced
Chris Humenik: Weekend Workshops: Fauquier and Loudoun: Historical Fiction and Satire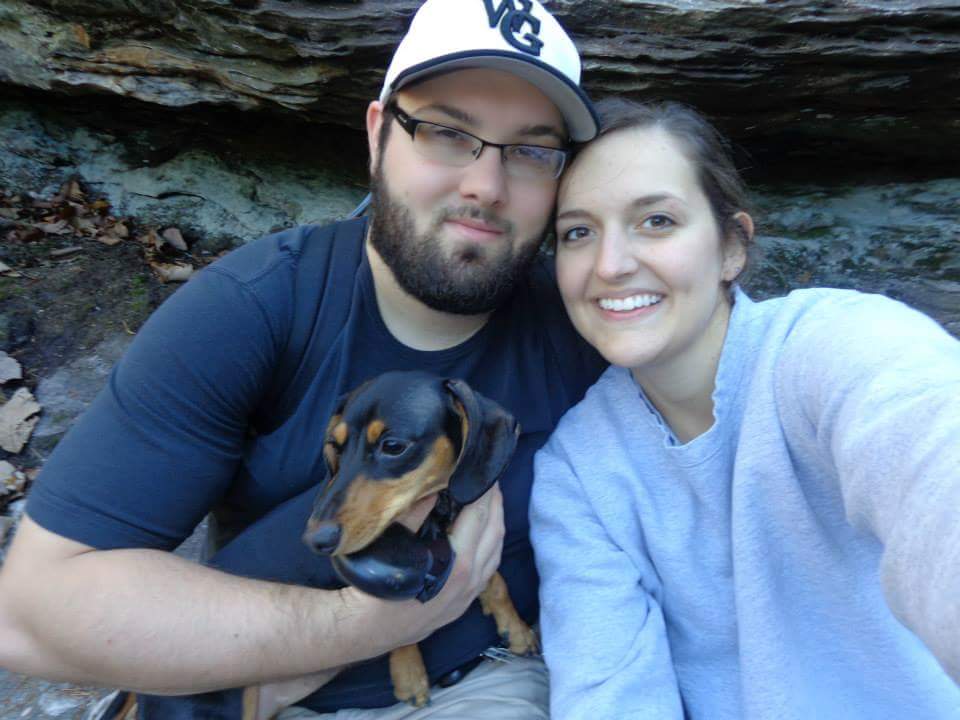 Chris Humenik teaches English and serves as the Writing Center Director at Loudoun Valley High School. He has been a teacher for over a decade and worked with both Project Write and the National Writing Project for half of that time. He is currently the vice president of Project Write. Chris has enjoyed working with creative writing clubs, teaching mythology, and working on developing new curriculum and courses at his schools.
Historical Fiction
Have you ever wondered how different life would be if the Egyptians built giant pools instead of pyramids? What about if the United States never experienced the Great Depression? Historical fiction asks students to take a moment from history and tweak it. This workshop focuses on helping students reimagine a specific moment in a greater historical event. So instead of rewriting the entire Civil War, I might write about the day Lincoln signed the Emancipation Proclamation from a fictionalized character's perspective.
Students should attend with a historical event in mind (though several will be offered in case you don't!). It helps to have read a bit about the person or event ahead of time, but that certainly isn't required.
Satire (grades 8-10)
DESCRIPTION to be announced
Previous workshops taught be Chris:
Sci-Fi
      Turning a good tech bad – in this session, we'll try our pen at taking a good technology, futurizing it, and then turning it bad. Did the cure for cancer come with a side of zombies? Did the first Mars landing wake up a dormant alien race? Did emojis finally go too far and we accidentally created a killer AI? Write it out and have fun exploring as we develop our sci-fi dystopias.
Fantasy
      In this session, we'll focus on creating a believable magical system for our world. You can either come with your own fantasy world started, borrow one from a famous series or movie, or brainstorm your own with us. Once we've got a basic world, we're going to infuse it with some magic and develop our unique set of magical limitations, entities, and backstories.
Memoir
An Enlightening Moment – In this session, we'll be shedding light on the moments in our life where we've really learned something. Can you remember the first timed that you learned a stove was hot? What about the time you learned how to be a class clown? Or deal with loss? Or question the unknown? We'll be breathing life into those moments that taught us something important. We'll also spend a little time looking at a few mentor texts from successful authors who have captured these moments.
Robin Frost: Weekend Workshop, Onsite Director, Fauquier
Robin Frost has taught English in middle and high school for the past 20 years. She is currently teaching AP Literature and Composition, Dual Enrollment, and English 12 at Fauquier High School in Warrenton, Virginia.  She grew up loving books and spent countless evenings with her family sitting by the fire, drinking hot chocolate, and reading. Becoming an English teacher was perfect because she merged her passions for literature, writing, working with adolescents, and learning. "The day I stood in front of the classroom, I knew I was home," she said.

She has been a Teacher Consultant for the National Writing Project since 2011 and serves on the boards for Shenandoah Valley Writing Project and Project Write, Inc.. Robin loves working with Project Write and Young Writers because it offers a safe, energetic environment for students to share their talents and creativity. She even helped organize the Young Writers' Workshop for Fauquier County, now on its third year!

Robin graduated with a Bachelor's in English – Secondary education, a long time ago. At the tender age of 50, she returned to graduate school at George Mason and earned her Master's in English Teaching Writing and Literature in 2017. She is happily married with three teenagers, one in college. They live with two dogs and a bearded dragon named Merlin.
Previous workshops offered by Robin:
Fantasy
In this session, you will write a fun-fantastical fantasy! Fantasy stories must have good characters, a plot that makes sense, and be entertaining. We will have fun designing magical worlds with heroes, villains, and all kinds of creatures. Then we'll add magical powers and give our heroes a quest.
Horror
The most important part of any horror story is naturally going to be its fear factor. People don't read horror for easy entertainment; they read it to be excited and terrorized. That said, this session will look at basic storytelling techniques which focus on character and plot. We will first read a couple passages from well-known horror classics such as R.L Stein's Goosebumps and Stephen King and discuss what makes them scary. Next, we will answer questions designed to help us create our own perfectly petrifying protagonist. Lastly, using "7 tips for writing a horror story," we will create our super-creepy setting and a spine-chilling plot.
Short Stories
Short stories are different from novels not only in size but how they focus on one main character and one main, transformative event. Since good stories are built on scenes containing sensory details of setting, characters, and action, and since these are short stories, we have to develop the main character and dive into action right away. We will begin by looking at what a short story is and what makes it different from longer stories. We will then move into the writing of effective hooks, and after a mini-lesson on plot structure, students will have the option of using planning tools for developing great characters and conflict or diving "write in"!
---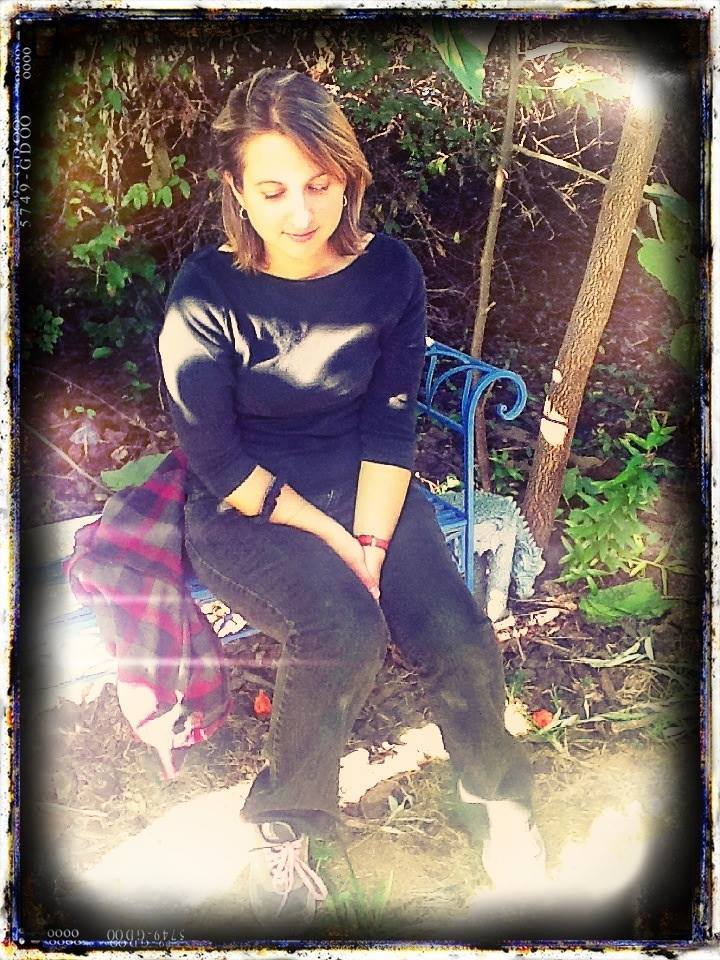 Star Friend teaches English and Creative Writing at Handley High School in Winchester. Before teaching, she worked as a nonfiction writer covering news, education, and culture. She is the advisor for Handley's literary magazine and a teacher consultant for the Shenandoah Valley Writing Project. She also has experience with self-publishing. Her most recent book "Fishing for a Friend" is a children's story available on Amazon.
February 12: Food Writing with Star
Ever tried a new food or restaurant so great you wanted to tell everyone you knew? Maybe you've already posted photos of great dishes or reviews of your favorite restaurants online. From blogging about your own recipe creations to writing reviews, there are many ways to share your best epicurean experiences. In this workshop, we'll explore ideas for writing about one of the world's most universal topics: What we eat.
Previous Workshops by Star:
Creative Nonfiction into Poetry
Turn prose into free-verse and haiku poetry using true stories. You'll choose from a variety of questions to tell your stories.
Girl Stories: Friendship, fashion, love, and more.
Write true stories, fiction, and poetry on topics of interest to girls.
Journaling with Star
Participants will learn techniques for using writing and artwork to process experiences, promote personal growth, and develop creativity. Workshop activities will be based on concepts developed by writers, artists, and life coaches to understand and derive meaning from our own lives. Whether you want to develop a daily writing habit to organize your thoughts and set your intentions or use journaling for reflection, this workshop is all about personal goals. Some activities will focus on drawing and doodling; colored pencils and crayons are optional supplies you may want to bring and use.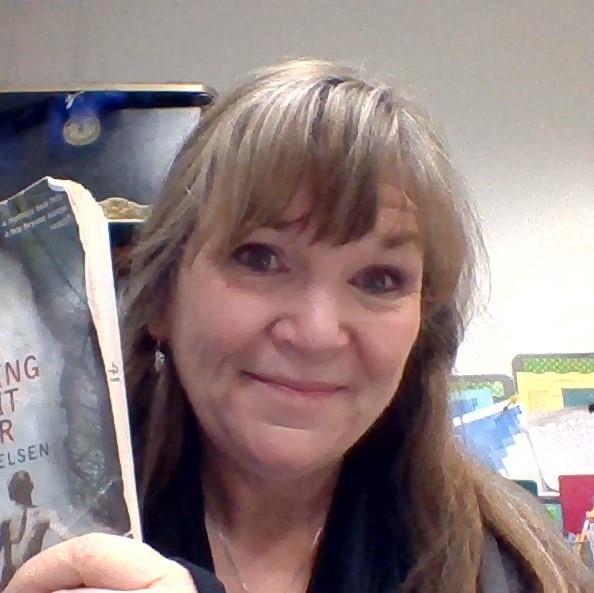 Nursing was the first career choice for Donna Michael because she felt it was more glamorous than teaching. She spent the first years in her young adult life starting IVs and giving patient care. Later, she worked as a school nurse and taught healthy living in a special needs school. After nine years she realized teaching was her real passion. She earned her masters as a Reading Specialist at UVA. In 2014 she spent her summer with the Shenandoah Valley Writing Project to become a certified Teacher Consultant for the National Writing Project. She recently returned to D.G.Cooley Elementary as the reading specialist, after spending 7 years teaching English at Johnson Williams Middle School. Donna lives with her husband and their German Shepherds, Story and Sequel in Clarke County, VA. She entertains herself by hiking, scrapbooking, writing and playing with her five grandchildren.
January 8: Poetry with Donna
Calling all writers (aka poets). Poetry, the frequently neglected form of writing, will aid your writing skills by increasing your power of self expression. Poets will exercise their creativity in several different poems during this session.
Previous Workshops by Donna:
Journal Writing
The only thing wrong you can do is not WRITE. Journaling allows authors to experience writing as a joyful practice rather than academic drudgery. Journaling has benefits for all writers. It is simple to establishing a free flowing, no rules writing routine. Learn more ways to journal, it is not your diary; it is more!!
Letter Writing
Memos, textings, and tweets…Oh My! Letter writing is an endangered species. Participants will revive the art of letter writing. Friendly letters and business letters will be practiced. Whether you want to send a letter to a fictitious future employer or your sweet little granny; this is the workshop for you!
Science Fiction
Do you have a thirst for thrilling futuristic science? This is where that thirst will be quenched with your creative juices. Let's face it, there's no question about the tremendous entertainment value of Science Fiction. Now you can practice writing science fiction stories!
Other Teacher Consultants and Sample Workshop Descriptions:
Dani Bostick: Humor & Personal Narrative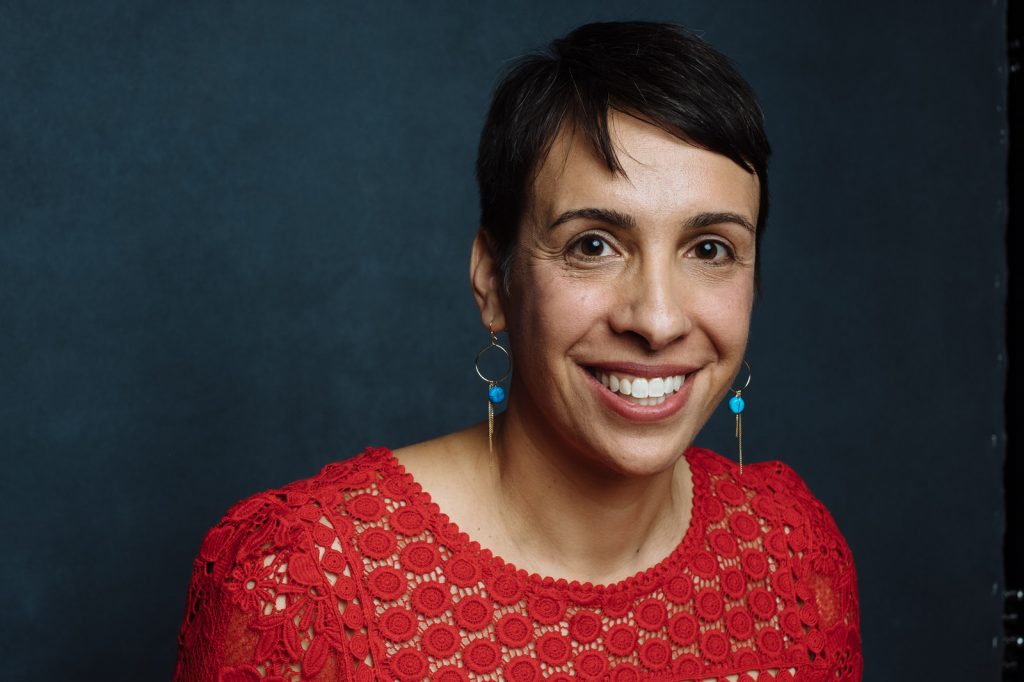 Dani Bostick is a Latin teacher, former mental health counselor, and writer whose work has appeared on McSweeney's, The Washington Post, NBC News THINK, and The Week, among others. She is a teacher consultant for the Shenandoah Valley Writing Project.
Humor
Do you like to make people laugh? In this session, you'll figure out what makes a piece of writing funny, explore different formats for humor pieces, and get started on your own project.
Personal Narrative  
Everyone has a story to tell. Find out how to share your story in writing in a way that is interesting, engaging, and relatable. You'll learn about different kinds of personal narrative and explore how to express universal values through a personal experience. You'll start building your own toolkit for personal narrative writing and get started on a project.