What is your favorite snack and/or drink when writing?
I need crunchy food.  My favorites are sour cream and onion potato chips and popcorn.  I also love to drink Earl Grey tea with lemon and honey in a teacup.
What do you listen to when writing?
Classical music so lyrics do not distract me.
Do you have any rituals when you settle down to write?
I get my tea and food ready, I listen to music that my characters would listen to, and I dance around to the music.  Then I settle down on my chair and notebook with a blanket.
Do you outline when you write or wing it?
I'm an intuitive writer, so I first wing it.  When I am done with my down draft, I will outline to help me fill in blanks and revise
Do you walk about works-in-progress or keep mum?
A bit of both.  If I am writing for a course I am taking or writing with my students in class, I will share and talk about it.  If I am feeling like I don't want the story to escape, I keep it to myself.
Do you prefer writing first drafts or editing?
Writing first drafts.  Revision takes more focus and concentration.
What was your favorite book as a child? As a teen? As an adult?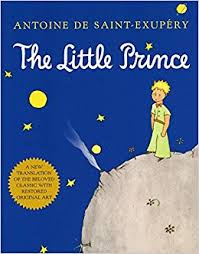 My favorite no matter what age is The Little Prince by Antoine de St. Exupery.  As a child: A Summer to Die by Lois Lowry. A teen: an abridged version of The Illiad and Odyssey.  As an adult: I'm at a loss – there are so many good books I have read to choose one is impossible though a couple recent good ones are A Gentleman in Moscow and Salt to the Sea.
What is your favorite genre to read?
I am all over the place
What is your favorite genre to write?
Psychological Realism in everyday life; a bit of sci/fi elements in YA
Who is the author you most want to be compared to and why?
Sharon Draper – her ability to get into the teenage mind is what I want to do
What is your favorite writing/illustrating how-to book, technique, or website that has helped your craft or provided inspiration?
Taking three random words or ideas and trying to connect them into a story.  Using Beautiful lines, the idea of blowing up a scene. My students give me inspiration.

Tell us about your writing journey. When did it begin?
As a child, I never felt I had a voice – I would speak and as the youngest and smallest be ignored.  So, I started writing. Writing gave me a voice. It wasn't until after reading A Summer to Die that I decided writing can make a reader feel empathy – though I didn't know that word at the time.

You've been stranded on a deserted island, so you finally have time to read, and this island happens to have a library! What's the first book you crack open?
War and Peace

For one day, time travel is a reality and you have the opportunity to visit any famous deceased writer or artist you want. Who do you pick?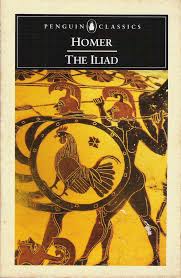 Homer

You magically find a $100 bill in your box of cereal. In what frivolous way would you spend it?
Gas money to visit friends in Virginia Beach.

What is your favorite quote?
"What is essential is invisible to the eye."  Antone de St. Exupery

What do you enjoy doing when not writing or teaching?
Playing with my Border Collie, dancing in my living room, hiking, and trivia nights with friends.