Spring Writers' Workshops CANCELLED DUE TO CORONAVIRUS! We will reschedule this fall.
Fauquier High School, Saturday, TBD, 2020, 10 a.m.-2 p.m.
For students in grades 4-8 and 9-12, we are offering science fiction, crime fiction, horror, short stories, memoir, poetry, and fantasy. For students in grades 10-12, we are offering an intensive college and scholarship essay workshop.
Registration link will reopen when the date is set.
Shenandoah University, Henkel Hall, TBD, 2020, 10 a.m.-2 p.m., with Candace Fleming and Eric Rohmann
Students in grades 2-12 and their teachers are invited to join us for this exciting workshop that will kick off with a lesson by children's book author, Candace Fleming, and illustrator, Eric Rohmann. Following a book signing with the duo, students will enjoy grade level writing workshops or a Writing Marathon. Registration link closed until date is rescheduled.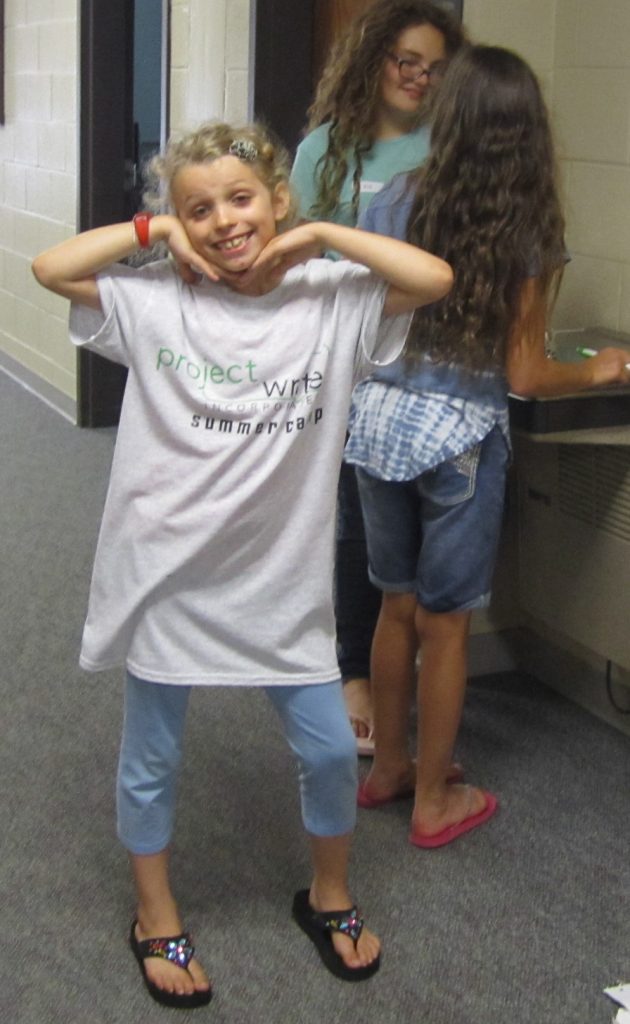 2020 Summer Writers' Workshop! We hope you'll join us for an exciting week of writing and meeting published authors while making new friends!
Mark your calendars for June 22-26, 2020!
SUMMER WORKSHOP NOW ONLINE!! REGISTER TODAY!!
2019 Authors includeD Leslie Connor, Adam Gidwitz, Aisha Saeed, and Dashka Slater*
Scholarship Information for students with financial need.
Ready to register? Click here!
*Authors are tentative. Therefore, names may be subtracted or added without notice. A huge thank you to Shenandoah University's Children's Literature Conference for making the Guest Authors possible! Another huge thank you to the Claude Moore Charitable Foundation for providing funding for scholarships to students with financial need.