Thank you so much for everything you did for Katie in this class. She absolutely loved it! She learned so much and is more excited than ever about writing. Writing has been such a great outlet for her. We really appreciate all of your tips and encouragement. ~Melissa B., Parent of a 4th grade writer
Project Write, Inc., is pleased to offer this Advanced Young Writers' Workshop for students in grades 4-7 and 8-12 for eight sessions. Groups are limited to 5-7* writers so sign-up today!
Young writers will bring a work-in-progress to share with the group. Our Teacher Consultants will lead participants through the delicate process of providing peer feedback and suggestions for revision in a supportive, encouraging environment.
This workshop will be offered all-virtual so you can participate from anywhere in the world!
The eight workshop sessions cost $100.
Summer to Fall 2022
Wednesdays, 6-7 p.m.**
Grades 4-7 will meet with Moriah beginning on July 27. Grades 8-12 will meet with Hannah beginning August 3.
If you are interested, but the current schedule doesn't fit your needs, please email youngwriters@projectwrite.org with your request, so that we can start planning enough instructors to include all interested young writers for the next sessions!
*Groups must have a minimum enrollment of three writers.
**Our instructors attempt to work with student schedules as necessary, so no refunds for missed workshops. Any changes to the calendar will be communicated with all young writers in advance.
Our Fall AYWW Facilitators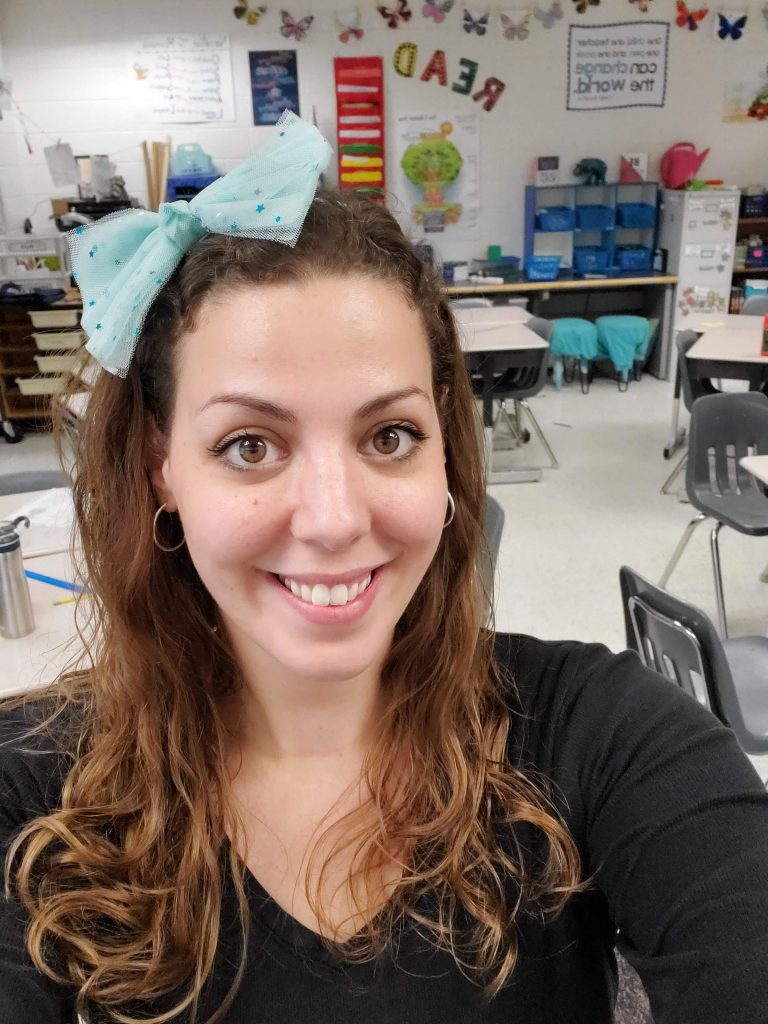 Moriah Creech
A current 4th grade teacher, Moriah Rush taught 4th grade in Warren County, Virginia, for five years, and is now teaching 4th grade at Creighton's Corner Elementary School in Loudoun County, Virginia. She has enjoyed writing since she was a young child, and used reading and writing as a way to deal with the struggles she experienced growing up. She is a Google Certified Educator and a Teacher Consultant for the National Writing Project.
Becoming a Teacher Consultant sparked a passion for sharing writing with others and taught her new techniques for creating and teaching writing. While working with the Shenandoah Valley Writing Project, she observed students writing during a day of Project Write's Summer Workshop. She realized then that  a lot of students share her love and passion for writing and learning! She knew immediately that she wanted to be an instructor for Project Write! She recently celebrated her fifth summer workshop!
Moriah lives with her two sons, Eli and Baylen, and her dog, Mollie. She graduated from Old Dominion University with a Master of Science in Education in 2013. She is a firm believer in perseverance, positivity, and following your dreams. She believes that being a teacher and helping children is her calling and she cannot imagine ever doing anything else.
Hannah Hale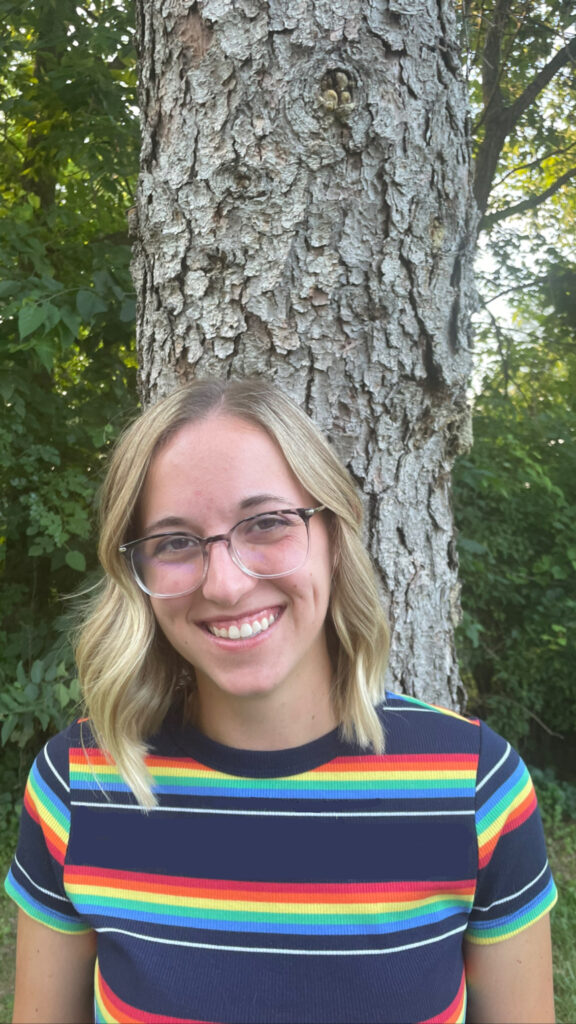 Hannah Hale is a first-year high school English teacher at James Wood High School in Frederick County, VA, where she has been substitute teaching for two years. She attended Shenandoah University, where she grew her passion for reading and writing into a passion for teaching!
Growing up, Hannah loved anything relating to reading and writing. She could often be found inside, curled up with a book or a pen while her friends played in the yard. As she moved through school, Hannah's writing shifted, focusing primarily on research writing. However, her college coursework allowed her to explore poetry and fiction writing, and she discovered an untapped interest in each of those! Since then, her writing has expanded beyond coursework into her personal life, and she hopes to pass that enjoyment on to her students.
Hannah became involved with PWI in the summer of 2022 while taking a graduate course at Shenandoah toward her Master of Science in Literacy Education. While completing this degree, Hannah discovered that nontraditional writing methods were effective for her own writing and for the writing of her students. She is excited to use these new strategies to help students grow their passion for writing in the classroom and in her work with Project Write, Inc.
Other Workshops:
Summer 2023, June 26-29 (Summer 2022), Shenandoah University Winchester, Va. (hybrid: in-person & virtual)
College and Scholarship Application Essay Workshop, Fall 2021 TBA
Young Screenwriters' Conference, Shenandoah University, Winchester, October 2, 2021