Fall 2021
September 11: Journaling with Star Friend, Author of Fishing for a Friend
Participants will learn techniques for using writing and artwork to process experiences, promote personal growth, and develop creativity. Workshop activities will be based on concepts developed by writers, artists, and life coaches to understand and derive meaning from our own lives. Whether you want to develop a daily writing habit to organize your thoughts and set your intentions or use journaling for reflection, this workshop is all about personal goals. Some activities will focus on drawing and doodling; colored pencils and crayons are optional supplies you may want to bring and use.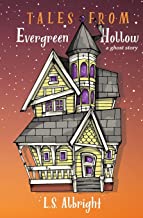 October 9: Creating your World with Libbie Schaffner Albright, Author of Tales from Evergreen Hollow and The Last Transwalker
In this workshop, young writers will learn techniques to create vivid worlds to root their stories. Through Visual Thinking Strategy, writers will learn observational techniques for gaining inspiration from their daily environments. Through instructor-led group discussions, writers will learn how to leverage traditions and trends throughout history to give their worlds a sense of reality weathered by time. Writers will also explore through visualization and the art of possibility, how to make their worlds uniquely their own. At the end of the workshop, young writers will walk away with understanding the impact the world has on shaping characters and storylines. Some activities and prompts will allow for writers to sketch; blank paper, pencils and colored pencils are optional but helpful. 
November 13: Letter Writing with Donna
Memos, textings, and tweets…Oh My! Letter writing is an endangered species.  Participants  will  revive the art of letter writing.  Friendly letters and business letters will be practiced.  Whether you want to send a letter to a fictitious future employer or your sweet little granny; this is the workshop for you!
December 11: Creating animal characters with Bridget Greene, Author of The Secrets of Santa's Trackers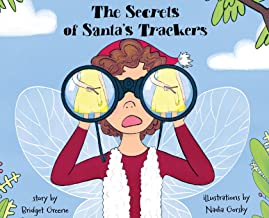 In this session, you'll learn to create an animal character based on your own pet or favorite creature using the "show, don't tell" writing technique. We will start the session with a brief "show and tell" where participants can show off their favorite pet. Then, you'll learn to "show" readers who your pet or favorite animal is without "telling" them. You'll leave this session with a well-developed animal character who can serve as the hero or heroine of a future story.