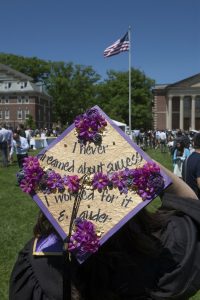 We are mourning the loss of your senior year rites of passage, but we can give you a platform to celebrate your high school years.
We hope you will enter our Commencement Speech Contest!
Here's the deal: You'll write a commencement address to your fellow classmates, the historic Class of 2020. Since graduations will no doubt look a little different this year, we want to give you a platform to share your beautiful words and encouragement.
Step 1: Write a commencement address.
Step 2: Get someone to record you or record yourself GIVING your speech.
Rules of the Contest & How to Submit