Young Screenwriters' Conference 2023, April 1, 2023, Shenandoah Universiety, 9 a.m.-2 p.m. Register now!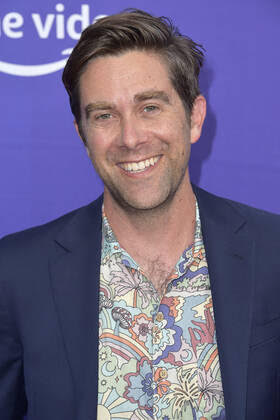 Christopher C. Rogers is an American film and television writer and producer. He began his career in magazines at The Atlantic in Washington D.C., before relocating to Los Angeles to work for Condé Nast Magazines.
Along with his writing partner, Christopher Cantwell, Rogers created and executive produced the critically acclaimed AMC series Halt and Catch Fire. It aired in the United States from June 1, 2014, to October 14, 2017, spanning four seasons and 40 episodes. In 2021, the series was named as one of the best 100 shows of 21st Century by the BBC. Halt and Catch Fire appeared on several rankings of 21st century television series. Thrillist called it the best TV series to air all of its episodes in the 2010s; writer Esther Zuckerman said: "perhaps more than any other show that began during this decade, Halt and Catch Fire captured the agony of trying to navigate a world where it's easier and easier to hide behind a computer screen. In documenting the beginning of the boom that brought us to where we are, [Cantwell and Rogers] created characters who reflected universal anxieties through their longing."
He is co-author of The Knoll, which placed on The Black List and, in partnership with Cantwell, has been named one of Variety's "10 TV Scribes to Watch". He is a graduate of the WGA Showrunner Training Program. He was represented by Management 360.
He served as co-showrunner and an executive producer of Amazon's TV series Paper Girls, an adaptation of Brian K. Vaughan's graphic novel of the same name. It stars Sofia Rosinsky, Camryn Jones, Riley Lai Nelet, and Fina Strazza.
Chris was born in Winchester, VA and attended John Handley High School. He graduated from University of Mary Washington (2005). He is married, with two daughters and resides in Silverlake.
PWI: You're from "little ole" Winchester, Va., at what point did you decide you were going to move to the West Coast to pursue a career in Hollywood?
Rogers: Oh geez, well, I suppose the truth is that my college girlfriend joined the Peace Corps and moved to Africa so the thought of moving from DC (where I worked at the Atlantic Monthly right after college) to Los Angeles didn't seem so far by comparison. Moving with so little plan/knowledge of the city was admittedly kind of a crazy, irresponsible thing to do in hindsight, but also, it was a bet on myself and something I felt passionate about and probably the most impactful choice of my adult life.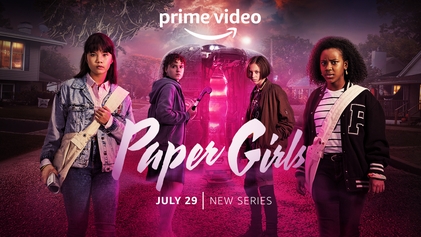 PWI: We're particularly excited to have a Winchester native be part of Young Screenwriters, how do you see your journey as inspiration for other Virginia creatives?
CCR: Before I even knew a person could be a "screen" writer, I learned to think of myself as writer in the Winchester public schools. A teacher at Daniel Morgan Middle named Madlon T. Laster was probably the first person to tell me I was good at writing (it was a My Antonia book report in sixth grade) and that really made me think of myself differently than I had before that. In short order, I came to feel more able to express myself through writing than speaking and it became a place I could go to feel like myself, to kind of "think" on the page and figure out my feelings about things – and one's feelings are STRONG growing up!. One summer I did the PAVAN. workshop at Shenandoah which was also nurturing, I wrote the Handley Class of 2001 "class poem," and I suppose I also fell in love with certain "regional" voices, like Robert Penn Warren (who taught at UVA,) and Flannery O'Connor. 
PWI: What appealed to you about being part of Young Screenwriters?
CCR: I think the dream of writing for the screen is now less confined to LA and NY than it was when I was young. I also think there's an overdue willingness to admit new voices to the modern industry that there wasn't when I began and if I can demystify what screenwriting is and make that dream a little more viable to other young writers from the area, that would make me happy.
PWI: What's the biggest challenge you've faced in your career?
CCR: Probably self-doubt. Don't get me wrong, it's hard to "break in" to Hollywood, to get read and noticed and advance, but as corny as it sounds I think overcoming one's own fear of being vulnerable creatively is the harder thing. I think a lot of people struggle to say out loud "I'm a writer" (I know I did!) because it seems somehow pretentious or like something you're not entitled to, but I think a writer is someone who makes an appointment with themselves to write every day and keeps it, and that's the real challenge of making "art" for a living.
PWI: What's the biggest misconception that young screenwriters (or others not in the industry) have about being a screenwriter?
CCR: I'm not sure! Maybe that one has to be really good at formatting or knowing certain "rules" of screenwriting to do it? I also wonder if people realize the extent to which TV writing especially is a collaborative medium and how many steps it takes from writing your first draft to seeing it on screen.
PWI: One of the things that makes you unique from our previous screenwriters is that you've worked in the television industry, we're especially curious about life in a writers' room. What's your elevator pitch for describing a writers' room?
CCR: Basically you get say eight really smart, interesting people with differing and hopefully additive-to-the-story-you-want-to-tell worldviews in a conference room, buy them lunch then have this big mult-week conversation about how the story could go, where every day you try to surprise yourself, make lots of jokes, and try to synthesize episodes of TV.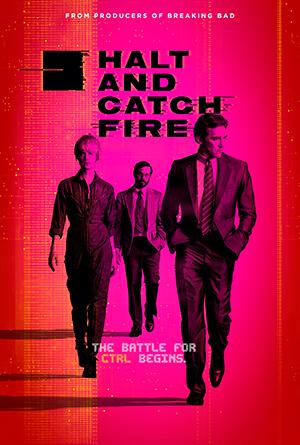 PWI: What advice would you give aspiring screenwriters?
CCR: Read a ton of scripts (all the great ones are free online now!) and understand why you like what you like about them. Then steal from those scripts shamelessly in figuring out your own stories. Also, write a ton of terrible scripts – like, always be writing – the repetitions of doing that is the fastest way to get better so that when you get a real shot, you're ready for it.
PWI: What role(s) do reading and writing play in your career? Do you dedicate time every day to each practice?
CCR: I think I'm a writer because I was a huge reader. To this day parts of books I read as a kid still live and repeat in my head. Ditto screenplays. I got my real education by reading a ton of scripts at the UCLA screenplay library my first year in Los Angeles. I do try to write every day. I think it's a muscle you have to keep warm and returning to your desk every day also kind of keeps your subconscious engaged.
PWI: What are your favorite books you've read in the past year or is there anything exciting on your TBR list?
CCR: In non-fiction, I read two "self-help-y" books, Atomic Habits by James Clear and Essentialism by Greg McKeown that I found useful. I finally read Pachinko and thought it was great. I'm also adapting Kurt Vonnegut's Cat's Cradle for work so re-read it and think it holds up. 
PWI: Anything else you want to add?
CCR: Just that I'm so excited to return to Winchester. I haven't been in five years (I came to the last Apple Blossom before my parents moved away and my oldest daughter was born) and I'm excited to show my kids where I grew up, introduce them to some old friends, and go for a few runs (I was/am a runner) around Handley and Whittier acres where I grew up.