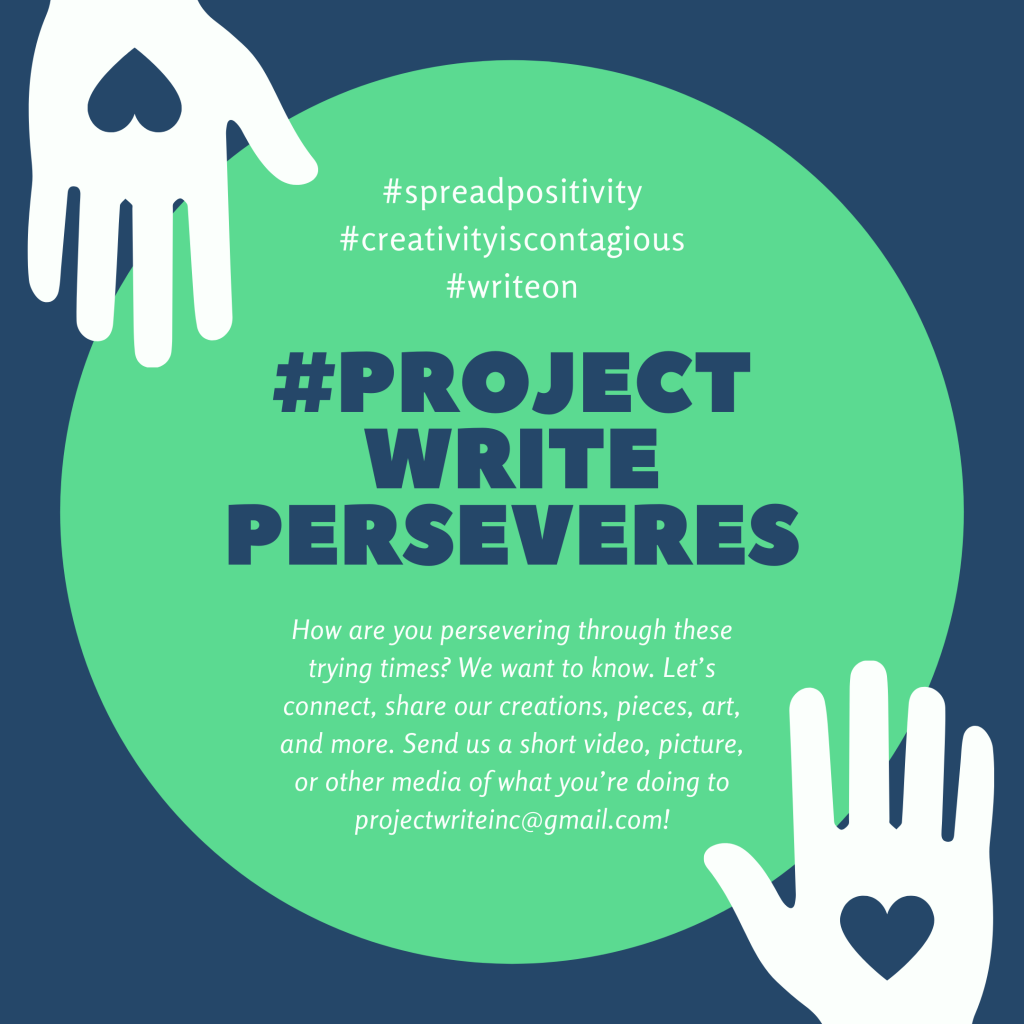 Our world has been flipped upside down over the last two weeks, there's no denying that. In these uncertain times, it can be difficult to focus on the good, but that's exactly what we want to do.
While we may not be able to meet in person, we want to share our creativity online and take our mission to another level during this pandemic.
The Project Write team is racking our brains to bring some writing lessons to you via social media platforms and other digital ways. Our Director conducted three mini-sessions with students who'd been enrolled in the College and Scholarship Essay Workshop this spring. She reports they shared some laughs and developed well-written essays while stuck in their homes!
We'll be posting lessons from our teacher consultants on our #ProjectWritePerseveres page. Check back weekly for updates.
Check out our #ProjectWritePerseveres hashtag on social media!
Also, we want to hear from you. What are you creating right now? How are you making the most of the crisis? How can we help you during this time? Send us your latest poems, pieces, short stories, speeches, etc. We will shout you out on FB, Insta, and Twitter, and archive your works on our site.
Our school years might be over in the traditional sense. We may not get to see our teachers and classmates in a typical setting anymore, but we can come together online. Together, we will overcome. Together, we will persevere. #writeon friends! #projectwriteperseveres #spreadpositivity #wereallinthistogether
Follow us on Instagram, Twitter, and Facebook: @ProjectWrite
Sponsored by grants through:
Project Write, Inc., Workshops