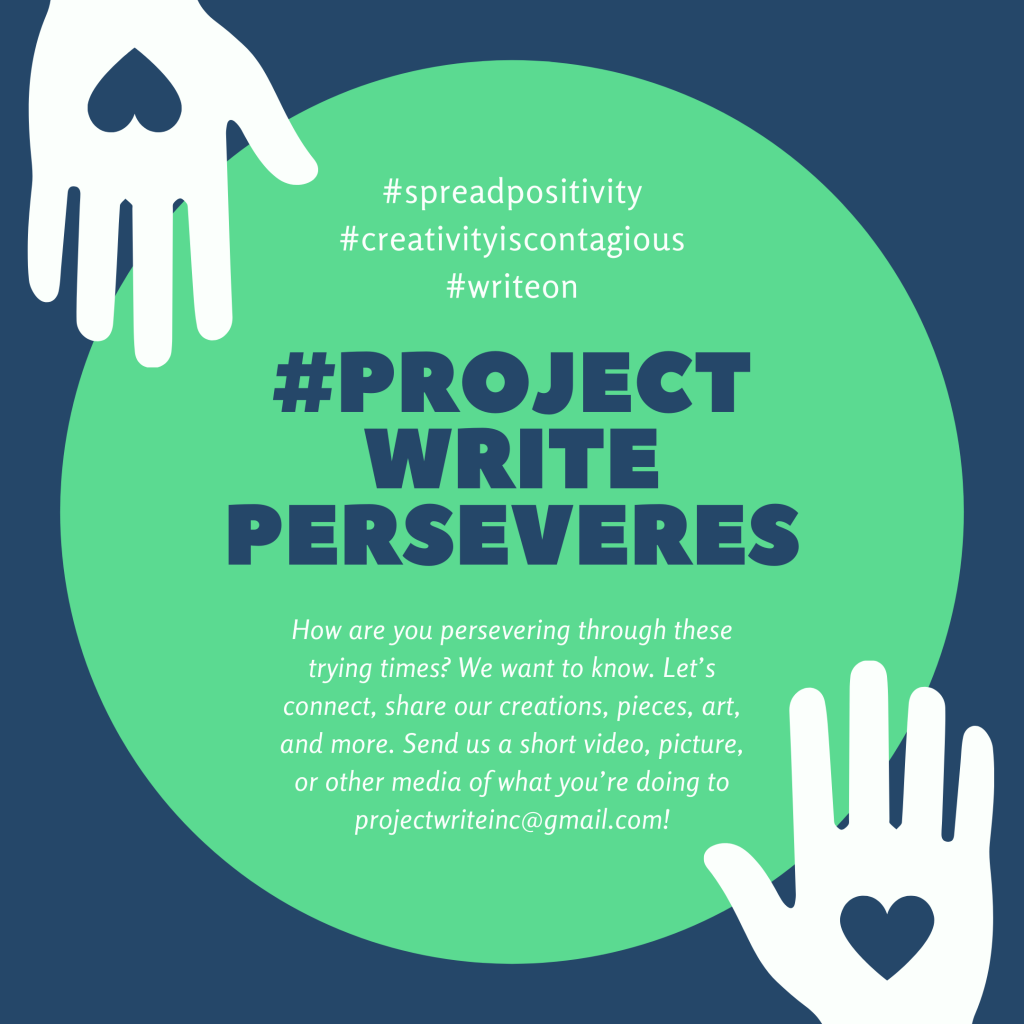 We're so glad you are visiting Project Write, Inc. We wish we could meet you in-person at one of our workshops. Until we can meet again, we hope you'll enjoy our online offerings.
ANNOUNCING OUR COMMENCEMENT SPEECH CONTEST!
Click here for all the details!
Project Write on YouTube
Please subscribe to our YouTube Channel! For the month of April, which was National Poetry Month, we posted Poetry Challenges and original poems read by our TCs and you! You'll see other writing tips and tricks during the month of May.
Online Workshops
We are posting lessons from our teacher consultants on our #ProjectWritePerseveres page. Check back weekly for updates.
Social Media
Subscribe to our #ProjectWritePerseveres hashtag on social media! And, if you aren't already, follow us on Facebook, Instagram, and Twitter @Project Write!
Featuring YOU: The Bloom
What are you creating right now? How are you making the most of the crisis? How can we help you during this time? Send us your latest poems, pieces, short stories, speeches, etc. We will shout you out on FB, Insta, and Twitter, and archive your works on our site.
Our school years might be over in the traditional sense. We may not get to see our teachers and classmates in a typical setting anymore, but we can come together online. Together, we will overcome. Together, we will persevere. #writeon friends! #projectwriteperseveres #spreadpositivity #wereallinthistogether
Sponsored by grants through:
Project Write, Inc., Workshops