To register, click here!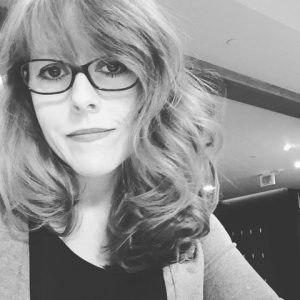 Project Write, the Shenandoah Valley Writing Project, SU's Department of Media and Communication, and Alamo Drafthouse Cinema are teaming up to bring a day of screenwriting and production workshops to the area for the THIRD year!
We are holding this year's Conference on Saturday, October 2, in conjunction with the Virginia Emerging Filmmakers Festival, presented by The Film Studio at Shenandoah, held October 1-3. All screenings for VEFF will be held Friday and Saturday evenings and early Sunday so that Young Screenwriters' Conference attendees may attend for free (with paid YSC registration)! The Festival is open to films by students in high school and college. Visit the Film Freeway site for more details to enter by the May 31 Early Bird Deadline or September 10 Final Deadline!
Project Write is happy to announce that Rebekah McKendry will be the keynote speaker for the Young Screenwriters' Conference on October 2. We're excited by the wealth of experience as a screenwriter, director, and producer as well as experience writing about the industry that McKendry will share. Click here for more information on McKendry.
The inaugural keynote speaker was comic creator and screenwriter Joe Kelly, known for BEN 10, I KILL GIANTS, and his contributions to reinvigorating the Deadpool comics. Comic creator, screenwriter, and animation director Dash Shaw joined us in 2020 with his animated film MY ENTIRE HIGH SCHOOL SINKING INTO THE SEA.
Other established filmmakers and screenwriters will be part of the instruction, including Shenandoah University faculty Kelley Crowley, Paul DiFranco, and Blayne Weaver.
Thanks to a grant from the Marion Park Lewis Foundation for Arts and additional funding from the Nora Roberts Foundation, we are able to offer this conference for an especially low price.
The conference for students in grades 8-12 and their teachers will be held Saturday, October 2, 2020, from 9 am until 3 pm. We are planning both in-person and virtual options.
Why Screenwriting?
Video is everywhere.
Media literacy is a must.
What better way to understand the genre than by immersing in the writing and production?
Project-based learning lends itself to film production.
Many schools are adding film programs and the conference is designed to complement them.
Tentative Schedule
9-11:45 a.m. Breakout Sessions with University Film Professors (Topics: Harnessing creativity, Screenplay formatting, Using a script to direct, Creating TikTok stories with a narrative)
12-1 p.m. Lunch (included at Allen Dining Hall for on-campus writers; virtual students will eat on your own) / Time to create a smartphone video
1-3:00 p.m. Keynote Speaker: Rebekah McKendry
Sample Session Description:
Jumpstart Your Creativity with Dr. Kelley Crowley: Jumpstarting your creative process – Bring your script or just a half-baked idea to this session. We will explore tools and tricks to help you keep going with your idea when you hit the wall. If you know you want to write a movie and just don't know where to begin, this session will give you a jumpstart to that scrip you've always wanted to write.
REGISTRATION COST is $35 for students OR advisers. Advisers can attend for FREE with six paid student registrants. The Registration Deadline is September 20. Due to our planning of events relying on accurate numbers of participants, refunds are NOT available after the registration deadline. In emergency situations, we will consider a partial refund on a case-by-case basis. We will allow LATE registrations for $45.
Ready to register? Click here to register!
For more updates as the day draws near, bookmark this page at Project Write, Inc.. follow us online @ProjectWrite on Facebook, Twitter, and Instagram, or email our main office and ask to be added to our Young Screenwriters' Conference mailing list.
Any questions can be directed to our main office at projectwriteinc@gmail.com
We look forward to working with you!
Write On!
Other costs:
Additional tickets for Emerging Filmmakers and the keynote speaker's showing TBD will be available from Alamo Drafthouse-Winchester.
Please note that you must attend the showing in-person and follow the mask & social distancing policies for Alamo Drafthouse.
To register, click here!
Other Workshops:
Advanced Young Writers' Workshop
College and Scholarship Application Essay Workshop, TBA
Summer 2022, June 20-24 (Summer 2021), Shenandoah University Winchester, Va. (virtual or online)