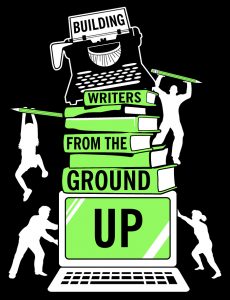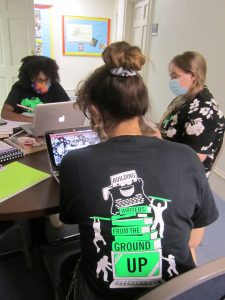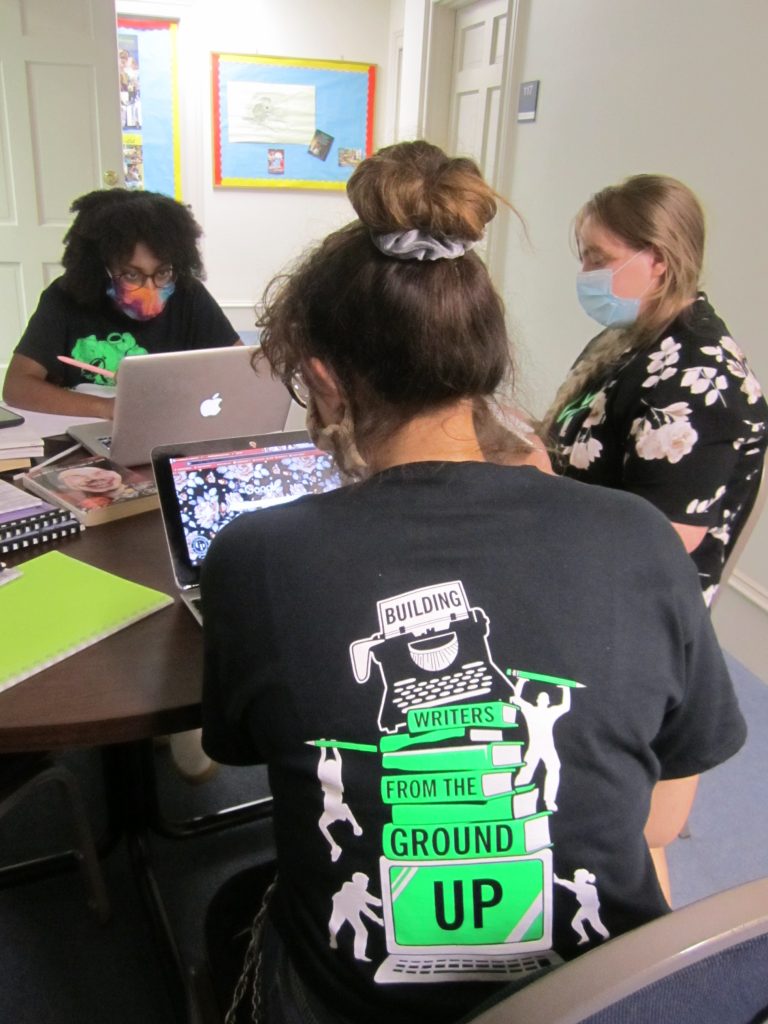 Young Writers' Workshops are back in person this spring!
Join us in Warrenton, Va., at Fauquier High School on Feb. 26 or Academies of Loudoun on April 2 for genre workshops, including new offerings of crime fiction and fan fiction.
Retired teacher and author Mary Tedrow will be leading the College & Scholarship Application Workshop and a special workshop for parents called, Write with Your Writer.
To Register, click here!
Second Saturday Series is waiting for you ONLINE to write with our Teacher Consultants and published authors!
Registration is open for the Second Saturday Series! We think you'll be delighted by the mix of genres offered by our Teacher Consultants and published authors! Register for one or pick 4 to receive discounts!
Check out all the workshop descriptions here. February 12: Historical Fiction with journalist and documentary producer Marianne
Click here to register today.
Thank you to those who graciously donated on Giving Tuesday (Nov. 30)! There's still time to donate!
Why not donate to Project Write, Inc., and sponsor a young writer? $100 sponsors a writer for the Advanced Young Writers' Workshop, $200 sponsors a writer for the Second Saturday Series, $400 sponsors a writer for our week-long summer program. Donations can be sent via Paypal.. To make offline arrangements or for businesses interested in sponsorships, please email president@projectwrite.org.
You can also give to us this holiday season by naming Project Write, Inc. as your recipient with Amazon Smile. At no additional cost to you, Amazon will donate a small percentage of qualifying purchases to us.
Thinking about summer already? We are! Registration is open for Summer 2022! Early Bird Discount extended until Feb. 28, but act now to lock in your registration at the lowest rate!
We can't announce the 2022 authors yet, but here's a taste from last year: children's writer June Smalls, comic author and artist Hobbes Holluck, debut author and former Project Write young writer Andrew Joseph White, and songwriters and former founding member of Project Write Pat McCarthy and participant Peyton McCarthy. Are you an author or Project Write alumni? Would you like to work with our young writers? Please email president@projectwrite.org!
Want to be the first to find out about are programs or get some great writing tips, prompts, and inspiration? Follow us on Social Media: Facebook, Instagram, and Twitter @Project Write!
Sponsored by grants from: