Fall Advanced Young Writers' Workshops begin Oct. 26!
We are excited to announce that Advanced Young Writers' Workshops are ongoing! Young writers are invited to focus on developing works-in-progress during the eight sessions. Groups of 4-7 graders and 8-12 graders meet Wednesdays from 7-8 p.m.
Complete registration here! These groups are limited to no more than 7 participants so don't wait to register.
If you have any questions, please let us know!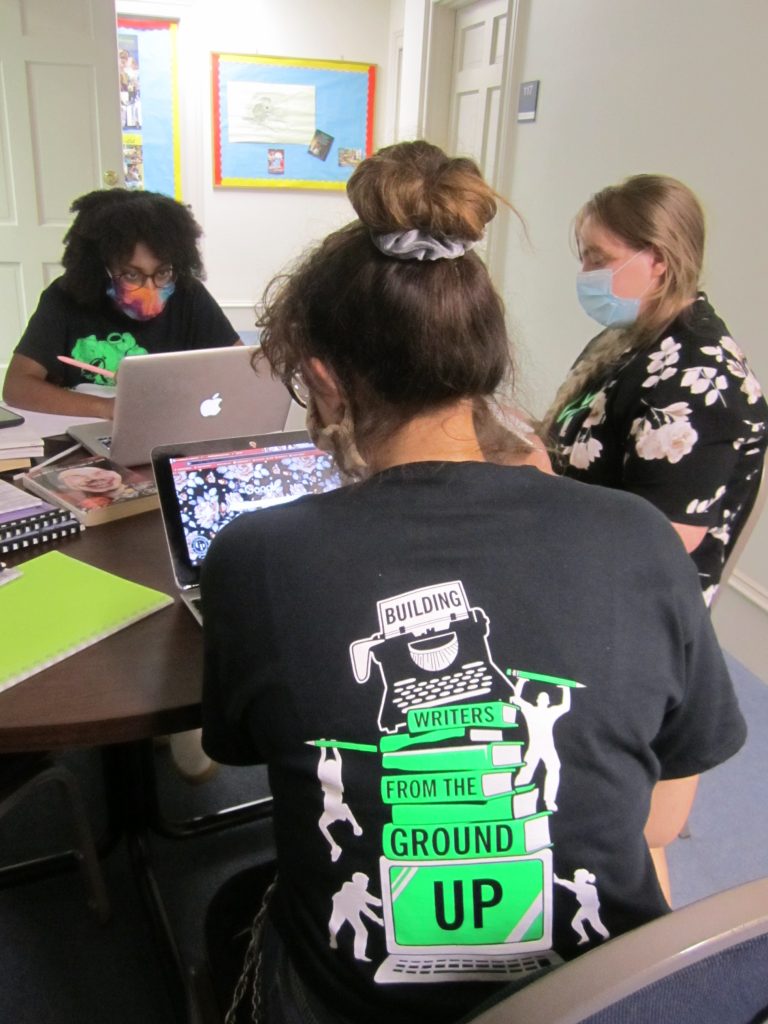 It's time to think about Summer 2023!
June 26-30, 2023, Shenandoah University & online!
Grow as a writer with our Teacher Consultants and Guest Authors!
Want to know more about Project Write's Summer Young Writers' Program?
Thank you to those who keep graciously donating! Why not donate to Project Write, Inc., and sponsor a young writer? $100 sponsors a writer for the Advanced Young Writers' Workshop, $200 sponsors a writer for the Second Saturday Series, $400 sponsors a writer for our week-long summer program. Donations can be sent via Paypal. To make offline arrangements or for businesses interested in sponsorships, please email president@projectwrite.org.
You can also give to us by naming Project Write, Inc. as your recipient with Amazon Smile. At no additional cost to you, Amazon will donate a small percentage of qualifying purchases to us.
Want to be the first to find out about our programs or get some great writing tips, prompts, and inspiration? Follow us on Social Media: Facebook, Instagram, and Twitter @Project Write!
Sponsored by grants from: