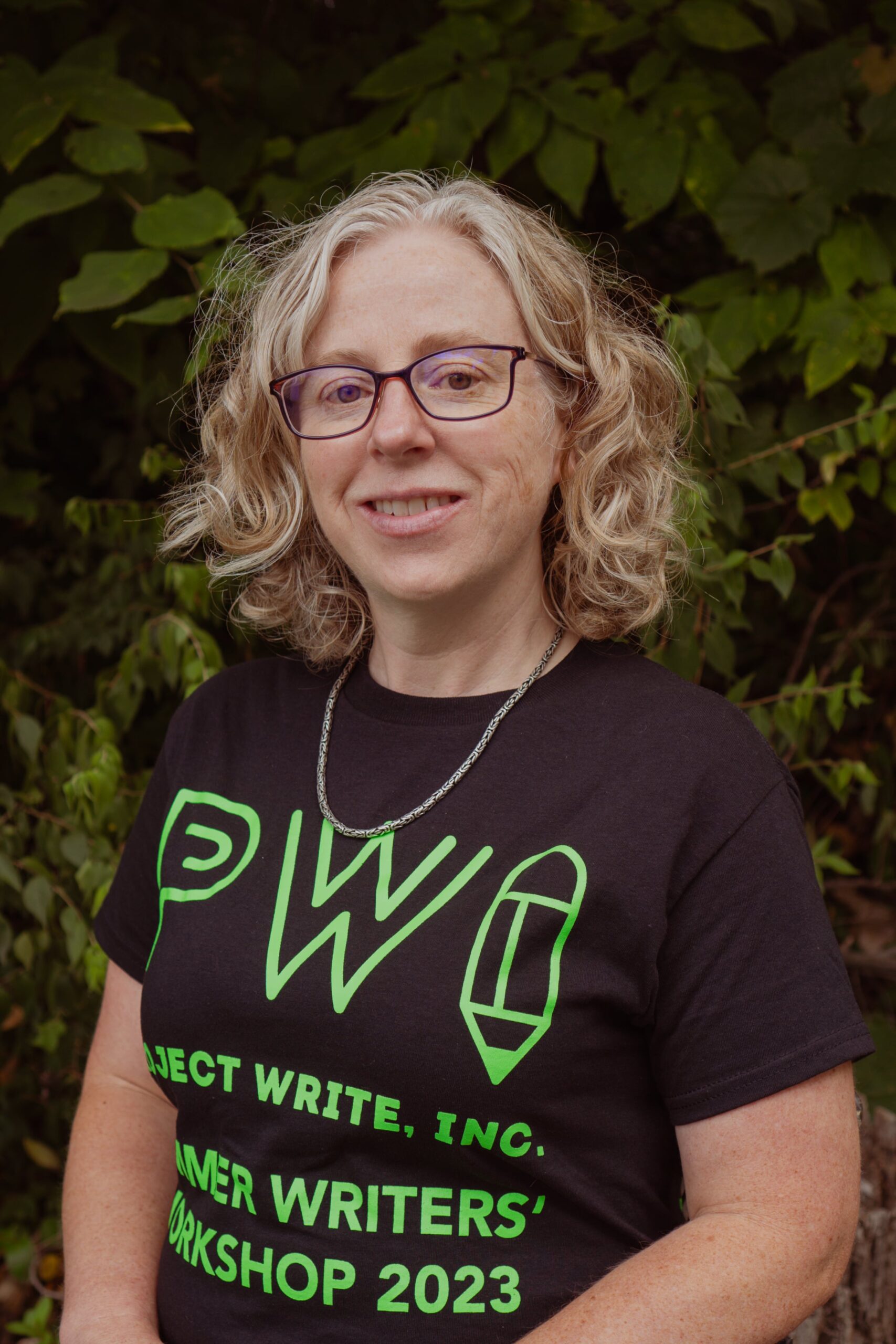 RHONDA LANCASTER
PRESIDENT
A former journalist and public relations manager, Rhonda Lancaster has taught English and creative writing at James Wood High School in Winchester, VA., for more than a decade. She has worked on student publications since her first piece, a slasher-horror story, was published in her middle school creative arts publication. A certified Teacher Consultant for the National Writing Project, she for the teaches young writers' workshops because she can't imagine a better, more enjoyable way to spend her time than with enthusiastic writers. In other interests, she enjoys gardening, finding and fixing unique recipes, and hiking. She earned her MA in creative writing and literature from Fairleigh Dickinson University. She is a member of WV Writers Inc., and a board member of the Shenandoah Valley Writing Project. Her flash memoir, "Shell Shocked," was published in the Anthology of Appalachian Writers Volume VI, and her poem, "Losing Sight," was published in the Anthology of Appalachian Writers Volume VII. She lives with her husband and three dogs in Capon Bridge, W.Va.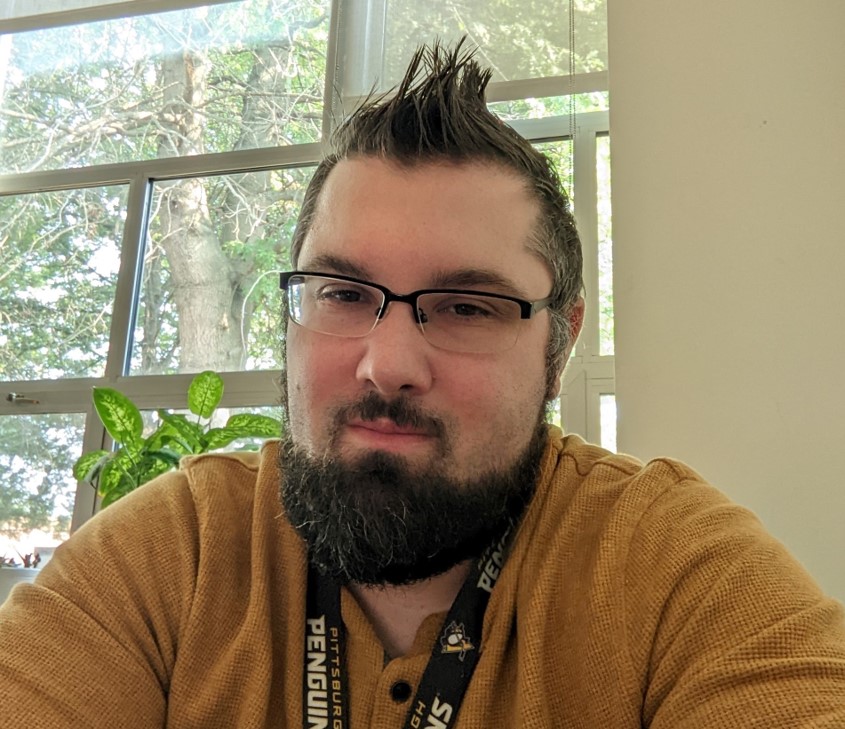 CHRIS HUMENIK
VICE PRESIDENT
Chris Humenik is an English teacher at Loudoun Valley High School. He has taught Creative Writing, Mythology, AP Language, and just about every grade level. he lives on Blue Mountain with his family and enjoys a killer fantasy novel, a good coffee, and sitting on his back deck.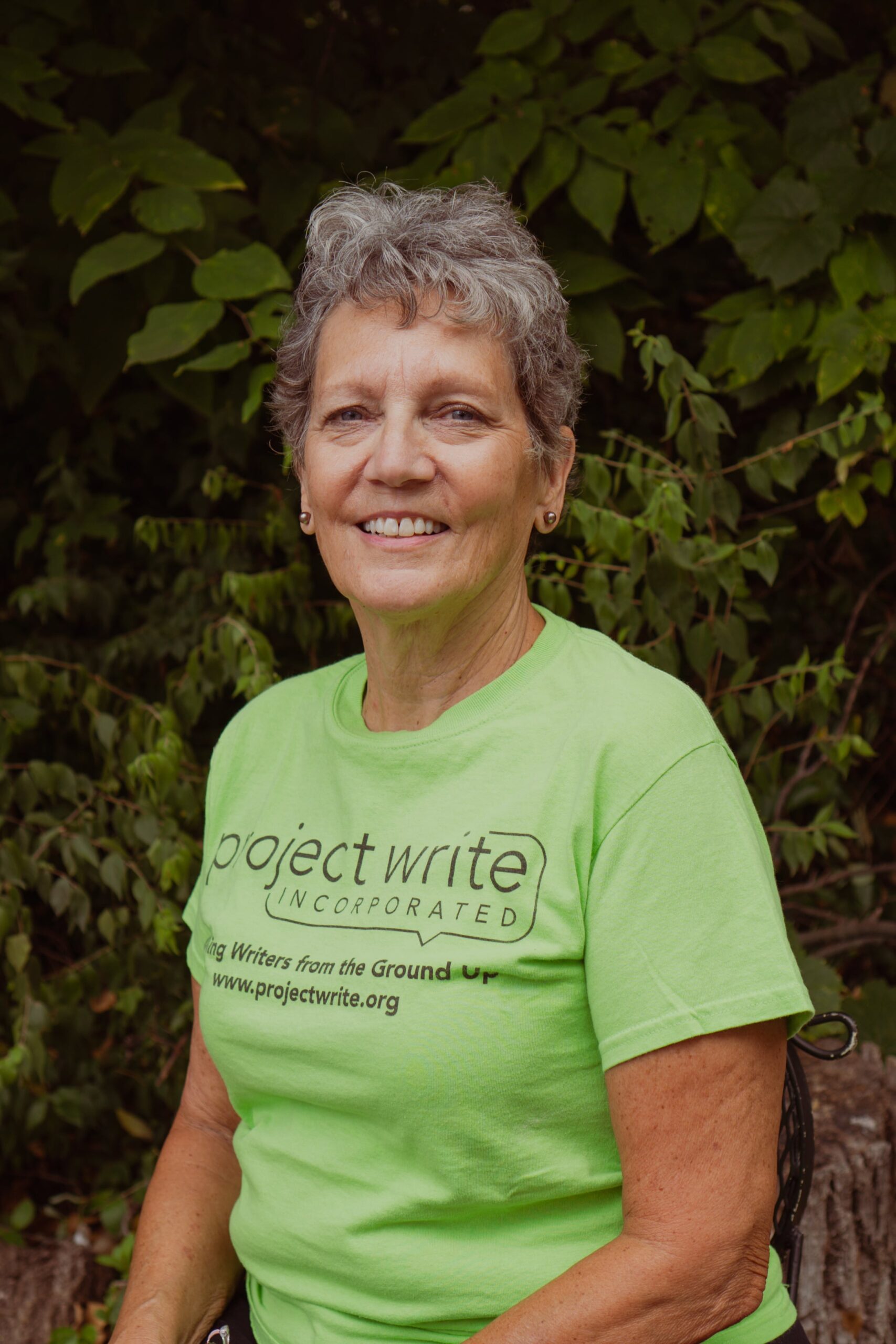 Doctor Tedrow spent 26 years teaching high-school English to students in grades 9-12, garnering many recognitions, including District Teacher of the Year and the Porterfield Endowed English Chair. Currently, she leads teaching professionals through graduate work at Shenandoah University. She co-founded the non-profit Project Write in 2014 with four other teachers and currently serves as the treasurer. Tedrow is a licensed, National Board-certified secondary teacher of English Language Arts.
JESSICA CAVALIER
SECRETARY
Jessica Cavalier, Ed.D., has been working with young writers for 22 years- and she has always been a writer. Though she enjoys writing academic research, Jessica most loves writing fiction based on her experiences, funny pieces about her life, and poetry. She has two daughters who are writers and who grew up participating in Project Write events. Because she has seen her daughters find their voices and grow as a result of experiences and friendships formed while participating in Project Write, she continues to support the program by serving on their board, occasionally teaching workshops, and supporting Project Write's mission.
Jessica spends her days as a Division Instructional Facilitator for Loudoun County Public Schools. She became a teacher-consultant as part of the Shenandoah Valley Writing Project's inaugural class in 2005. Jessica was selected for the Emerging Leader Fellowship program for Conference on English Leadership (CEL), and is currently serving as a mentor for mentees across the country. She earned her doctorate in administrative leadership and her masters as a reading specialist from Shenandoah University, and she completed her undergraduate degree in English education at East Tennessee State University.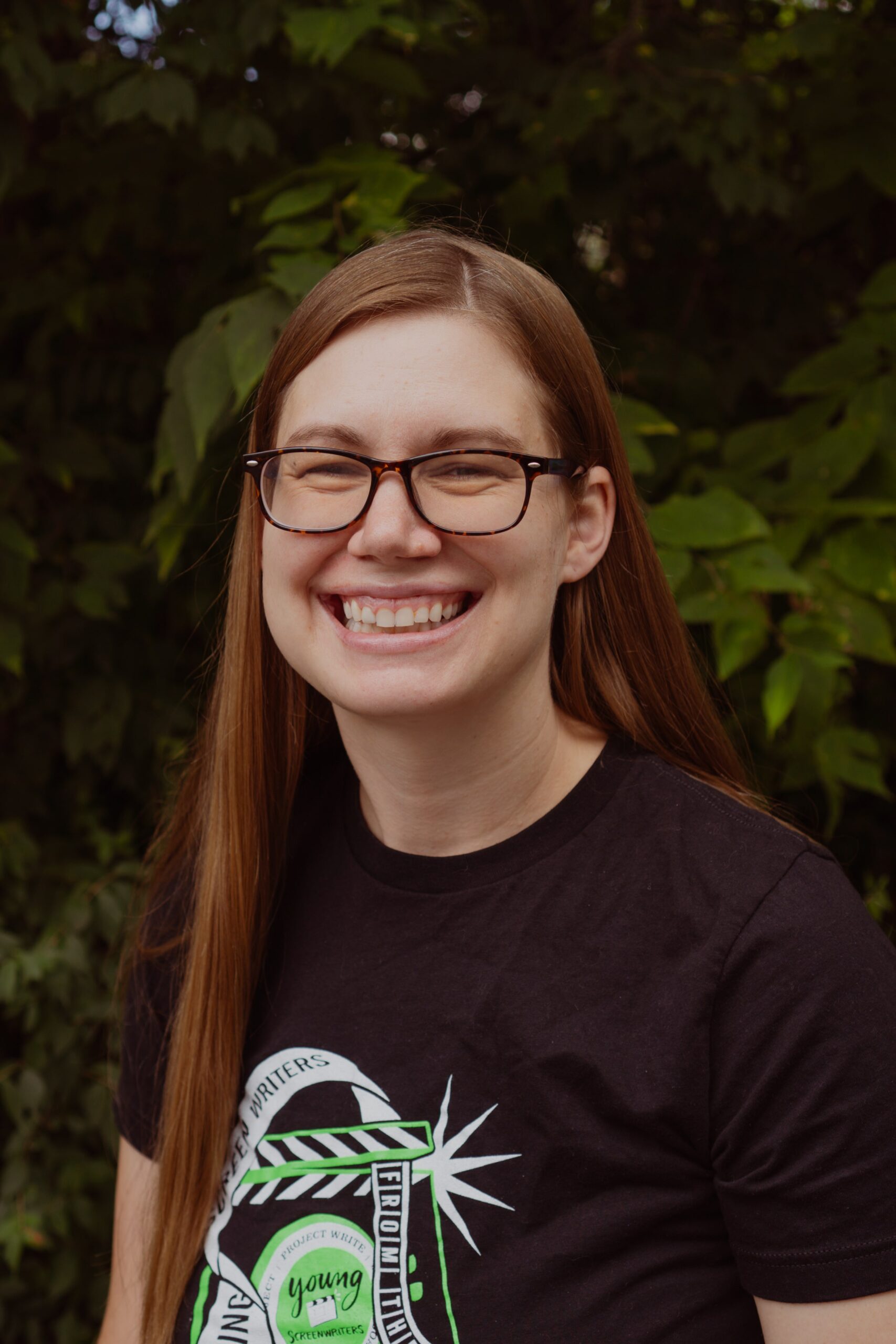 MALLORY HARDGROVE
AT-LARGE MEMBER & SOCIAL MEDIA MARKETING
Mallory Hardgrove, a proud graduate from the inaugural Shendnadoah Valley Writing Project class of 2014, is an individual whose heart beats passionately for the world of writing and the spirit of giving back. While her journey has taken her though the realms of education and family life, her unwavering love for writing and helping others has remained a constant source of inspiration.
In her previous roles, Malloy shared her dedication not only as an English teacher at Central High School in Shenandoah County, where she also coached varsity girls' basketball and girls' tennis, but also as a guiding presence at trailside Middle School in Loudon County.
Though her teaching career ended due to her commitments as a military spouse and mother, her connection to the realms of teaching and writing finds a thriving avenue through her involvement with Project Write. Here, she wears the hats of both the organizations social media manager and marketing director. 
With a heart full of her own writing aspirations, she envisions penning a collection of vignettes that delve into the laughable realities of motherhood, adventuring through Europe with little ones, and making connections with others despite language barriers. 
As the pages of her life continue to turn, Mallory's pen remains as active as ever. She generously lends her writing talents to various small businesses, all while contributing her expertise to Stand And Stretch, where she adeptly serves as their Retargeting Manager and a Digital Production Assistant.
When she isn't working, she enjoys spending time with her three daughters, husband, an American bully named Murray (her best friend with four legs), and long-haired, meowing fluff ball Max. Her family loves creating new memories through their travel adventures, reading Harry Potter and Roald Dahl's classics together, and watching the Pittsburgh Steelers and Georgia Bulldogs on the gridiron and the Pittsburgh Penguins on the ice. 
Mallory is ecstatic to be back living in Virginia once again after three years in the Veneto region of Italy and three outside of Fort Benning, GA. She looks forward to another fantastic year of writers' workshops, special events, and collaborating with the Project Write team to help young writers foster their creativity and craft their own unique stories.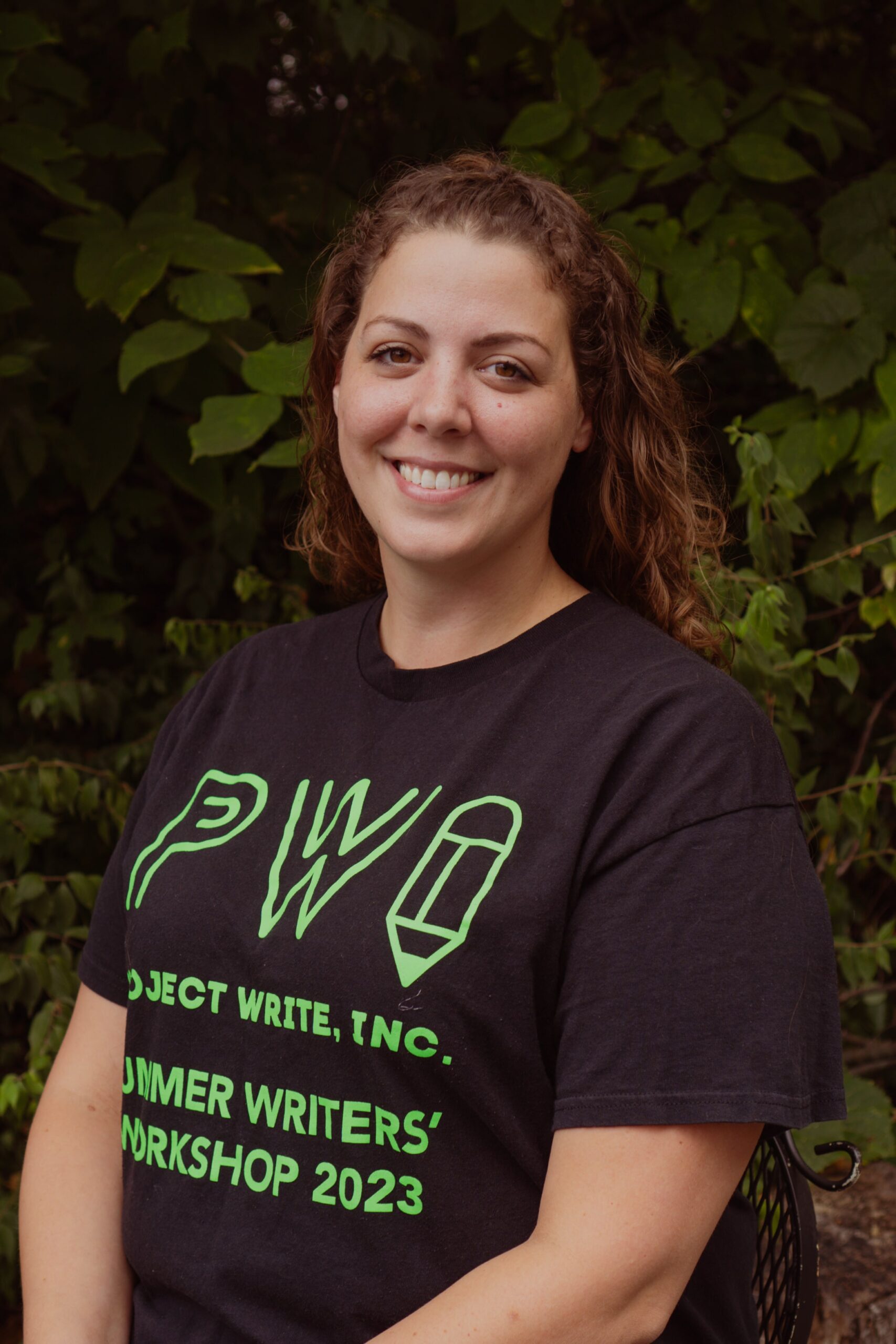 MORIAH RUSH
AT-LARGE MEMBER
Moriah Creech graduated from Old Dominion University with a Master of Science in Education in 2013. She taught 4th grade for eight years and then looped up with her class to teach them in 5th grade. After nine years of teaching upper elementary, she made the move to teach kindergarten. In addition to being a classroom teacher, she is the Equity Lead for her school and a Teacher Consultant for the National Writing Project.
Becoming a Teacher Consultant sparked a passion for sharing writing with others and taught Moriah new techniques for creating and teaching writing. While working with the Shenandoah Valley Writing Project, she observed students writing during a day of Project Write's Summer Workshop. Moriah knew immediately that she wanted to be an instructor for Project Write! She has now been with Project Write for over five years.
Moriah has enjoyed writing since she was a young child. She enjoys writing poetry and realistic fiction based loosely on her life. She lives in Harper's Ferry, West Virginia with her husband and five kids. She is a firm believer in perseverance, positivity, and following your dreams. She believes that being a teacher and helping children is her calling and she cannot imagine ever doing anything else.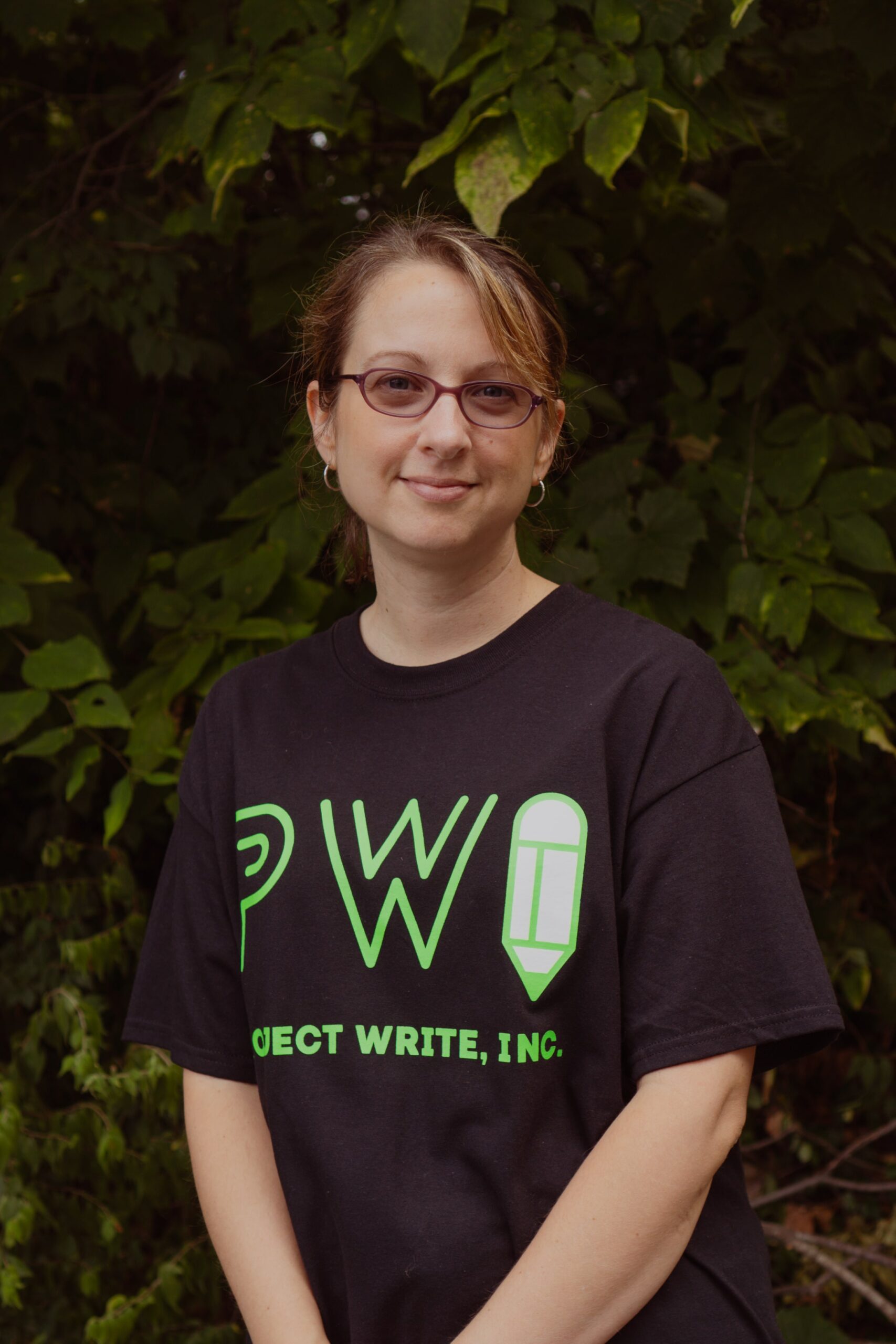 STAR FRIEND
AT-LARGE MEMBER
Star Friend teaches English and Creative Writing at Handley High School in Winchester. A former news reporter, she has been part of Project Write since 2018. Her favorite authors are Edgar Allan Poe and Maya Angelou. She enjoys leading workshops on journaling and nonfiction writing.
Erin E. Hubbard, founding member, former President & Vice President
Patrick McCarthy, founding member, former Vice President
Molly Mosher, founding member, Secretary & Vice President
Sarah Andino, former At-Large Member